Butterfly Walk with Dr. Forsythe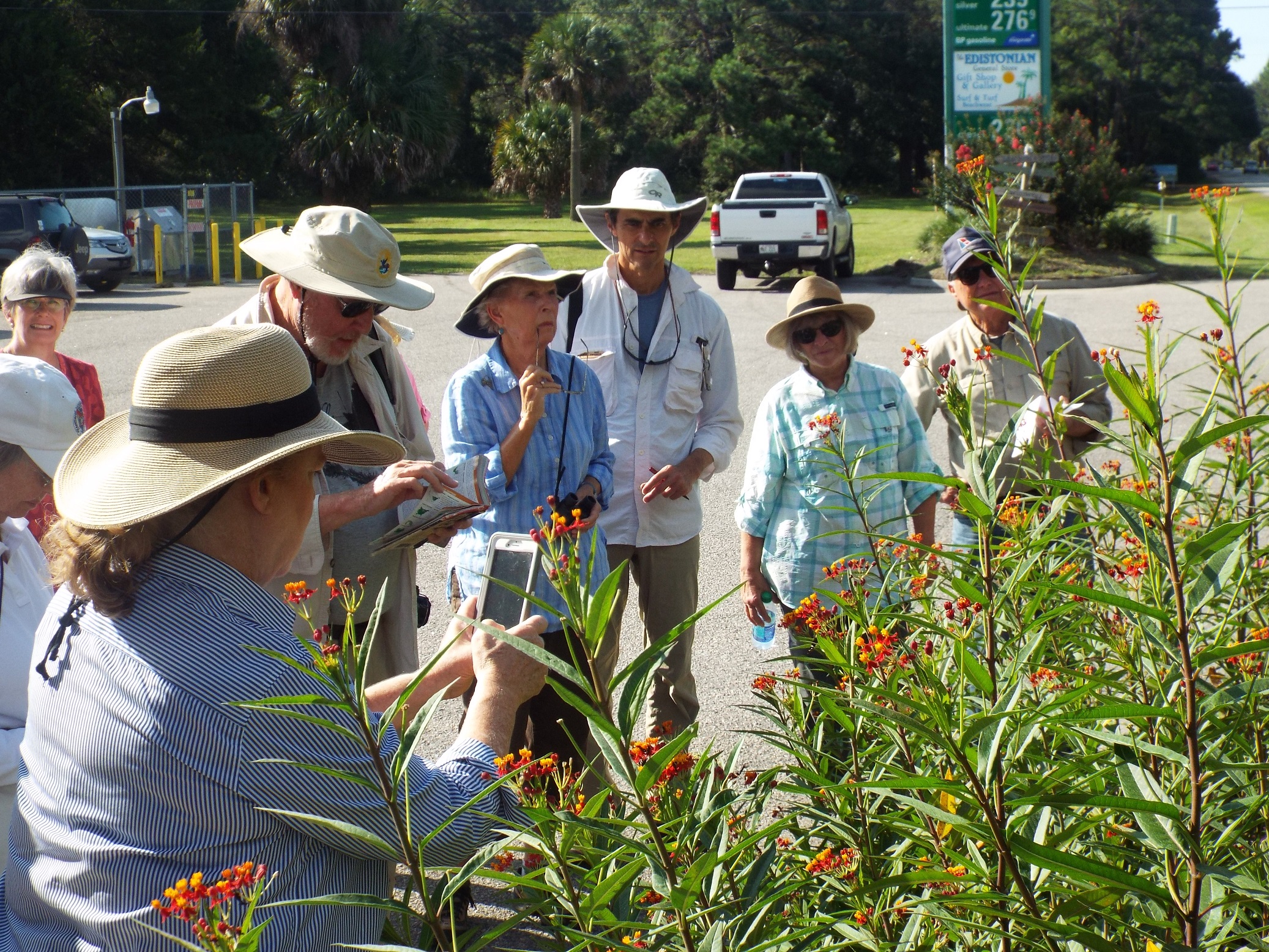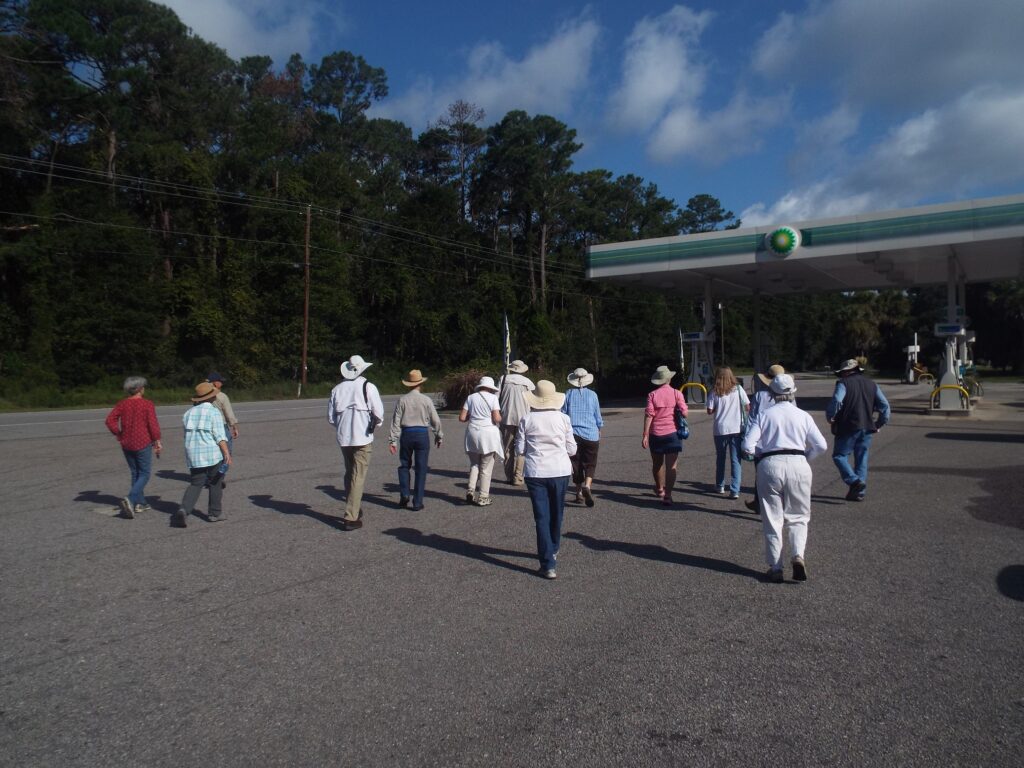 This week for Flora and Fauna Friday, we'll be showcasing the butterfly walk we hosted yesterday, led by Dr. Dennis Forsythe.
Thanks everyone who attended the walk and a big thank you to Dr. Forsythe for leading the excursion. We had a great turn out and saw some great butterflies. We had a total of 21 species for the day. I'll put the list at the end of the post for anyone curious.
We started at the Edistonian for a brief introduction and to survey their flower garden along the highway. We got to see 9 species up close here and got an introduction into the different groups of butterflies from Dr. Forsythe.
From here we headed to Botany Bay WMA where we saw 18 species of butterfly. Notable butterflies of the day were a pair of Zebra Longwings near the main entrance, 3 White Peacocks around the SCDNR office, and a swarm of Skippers and Sulphurs along the beach parking lot.
The Edistonian:
Palamedes Swallowtail 1
Giant Swallowtail 1
Cloudless Sulphur 2
Common Buckeye 1
Long-tailed Skipper 1
Horace's Duskywing 1
Ocola Skipper 1
Whirlabout 2
Dun Skipper 2

Botany Bay WMA:
Cloudless Sulphur 15
Sleepy Orange 13
Little Yellow 3
Gulf Fritillary 8
Zebra Longwing 2
White Peacock 3
Common Buckeye 1
Phaon Crescent 3
Carolina Satyr 6
Long-tailed Skipper 1
Horace's Duskywing 4
Tropical Checkered-Skipper 4
White Checkered-Skipper 2
Ocola Skipper 2
Salt Marsh Skipper 4
Clouded Skipper 5
Whirlabout 2
Fiery Skipper 3