Mellon Foundation Awards Transformational Grant to EIOLT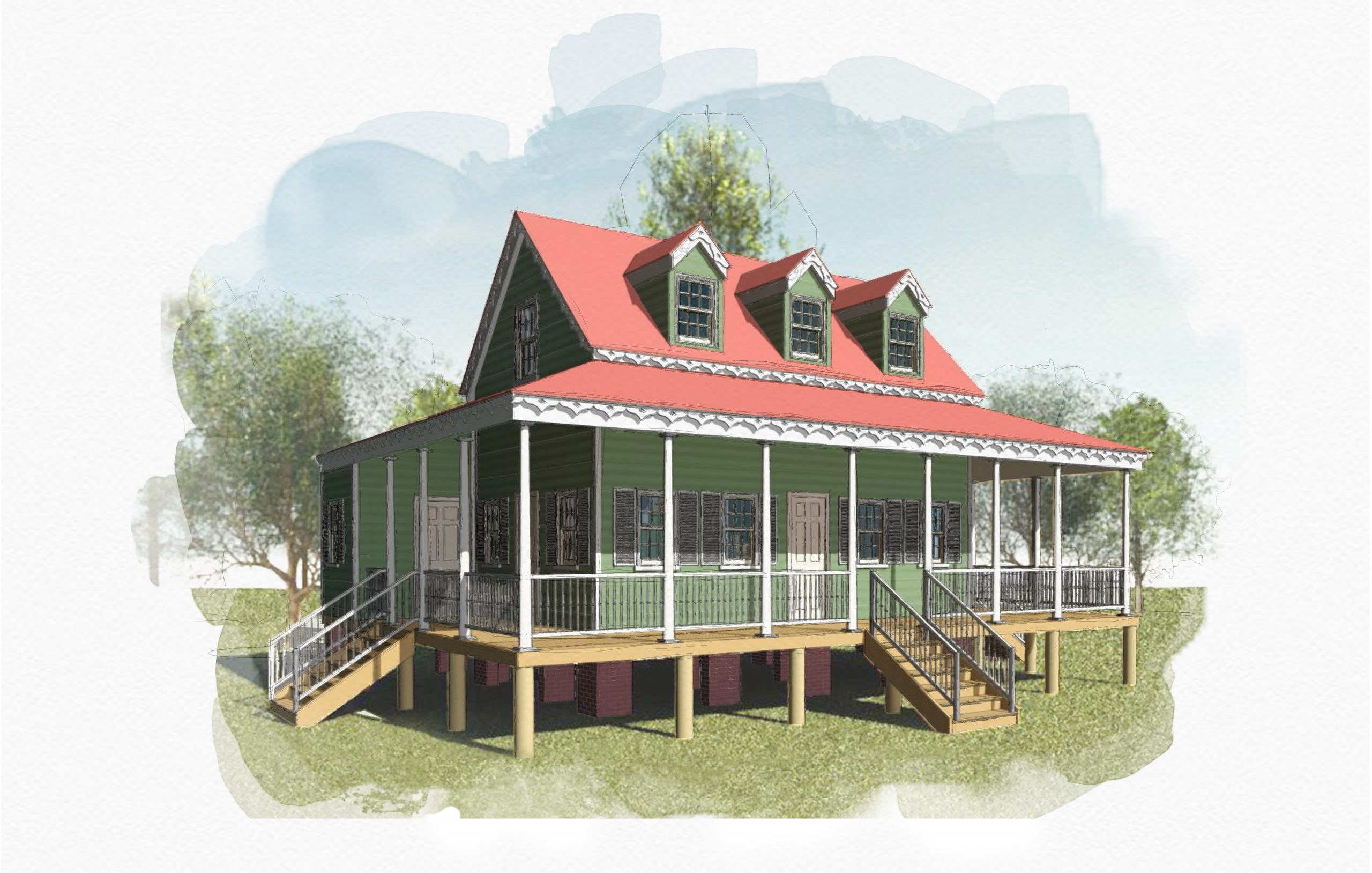 Rendering of final restoration by architect Simons Young
FOR IMMEDIATE RELEASE
Mellon Foundation Awards Transformational Grant to the Edisto Island Open Land Trust
The Edisto Island Open Land Trust (EIOLT) will begin the final phase of restoration of the historic Hutchinson House on Edisto Island this year, with the goal of opening both the house and grounds to the public in 2024. The next critical phase of this project is the planning and implementation of a robust and innovative humanities-based interpretation of the site. The Mellon Foundation has just stepped in to help make this next goal a reality, by awarding EIOLT a $950,000 grant to support the interpretation of the Hutchinson House site, including research and exhibit installation, programming, and the hiring of a full-time director.
"This transformational gift is incredibly generous and appreciated. It will provide the resources needed to showcase the Hutchinson House as a centerpiece for telling the full story of the African enslavement, emancipation, land ownership, resilience, and the successes one family was able to attain, on the site where all these things took place". John Girault, EIOLT Executive Director. A very special thank you also goes out to Barbara Habhegger, who devoted a great deal of her time working on the application for the Mellon Foundation grant request.
The Hutchinson House, listed on the National Register in 1987, represents one of the oldest houses on Edisto identified with the African American community after the Civil War. Henry Hutchinson built the home circa 1885 as a wedding gift for his bride, Rosa Swinton Hutchinson and they lived there until their deaths in 1940 and 1949, respectively. The home stood as a shining example of what could be achieved when a community comes together to persevere and flourish.
Since purchasing the property in 2016, EIOLT's primary focus has been on saving this endangered historic house from collapse, and then restoring it, as closely as possible, to its original appearance. Stabilization and exterior reconstruction are completed. Funds have been raised to preserve and restore the interior and add back the original wrap around porches and the rear room of the house. It is anticipated the physical reconstruction will be completed by early 2024.
Funds from the Mellon Foundation will be put into action right away, with the recruitment of a full time Hutchinson House Director, who will help oversee the expenditure of this grant award over the next three years.