Edisto Island Open Land Trust Shares Shellabration Proceeds!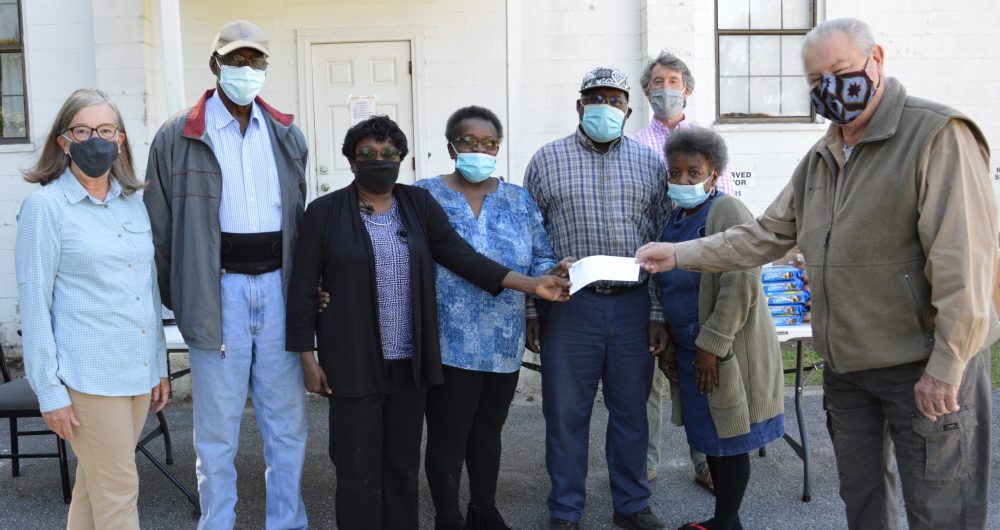 In October the Edsito Island Open Land Trust replaced their annual oyster roast fundraiser with a virtual "Shellabration" event that included raffles and a special fundraising goal to make up for the revenue that would be lost by not being able to host their annual 600 person oyster roast. In addition the land trust announced that a portion of the proceeds would be donated back to Edisto food pantries.
The community support was amazing, thanks to the Title Sponsor, Huffines Inc. and several other local business supporters and so many individual donations, the event raised just over $20,000 to help the land trust with their annual operating costs. As promised the land trust selected two of the wonderful food pantries on Edisto for each to receive a check for $2,000 to go toward their programs to help feed over 100 families on the island who could use a little help, especially right now.
The Allen AME Church and the Edisto Presbyterian Church are both serving our community to make a difference in these peoples' lives. They each have weekly and monthly programs that provide essentials for those families that are in need of assistance. Donations are always welcome to their programs in the form of cash or food donations.
EIOLT would like to thank everyone for caring so much for each other! In addition a big thanks goes out to Melinda Hare, EIOLT Education Outreach Coordinator, for coming up with this wonderful idea to share the event proceeds with Edistonians in need.